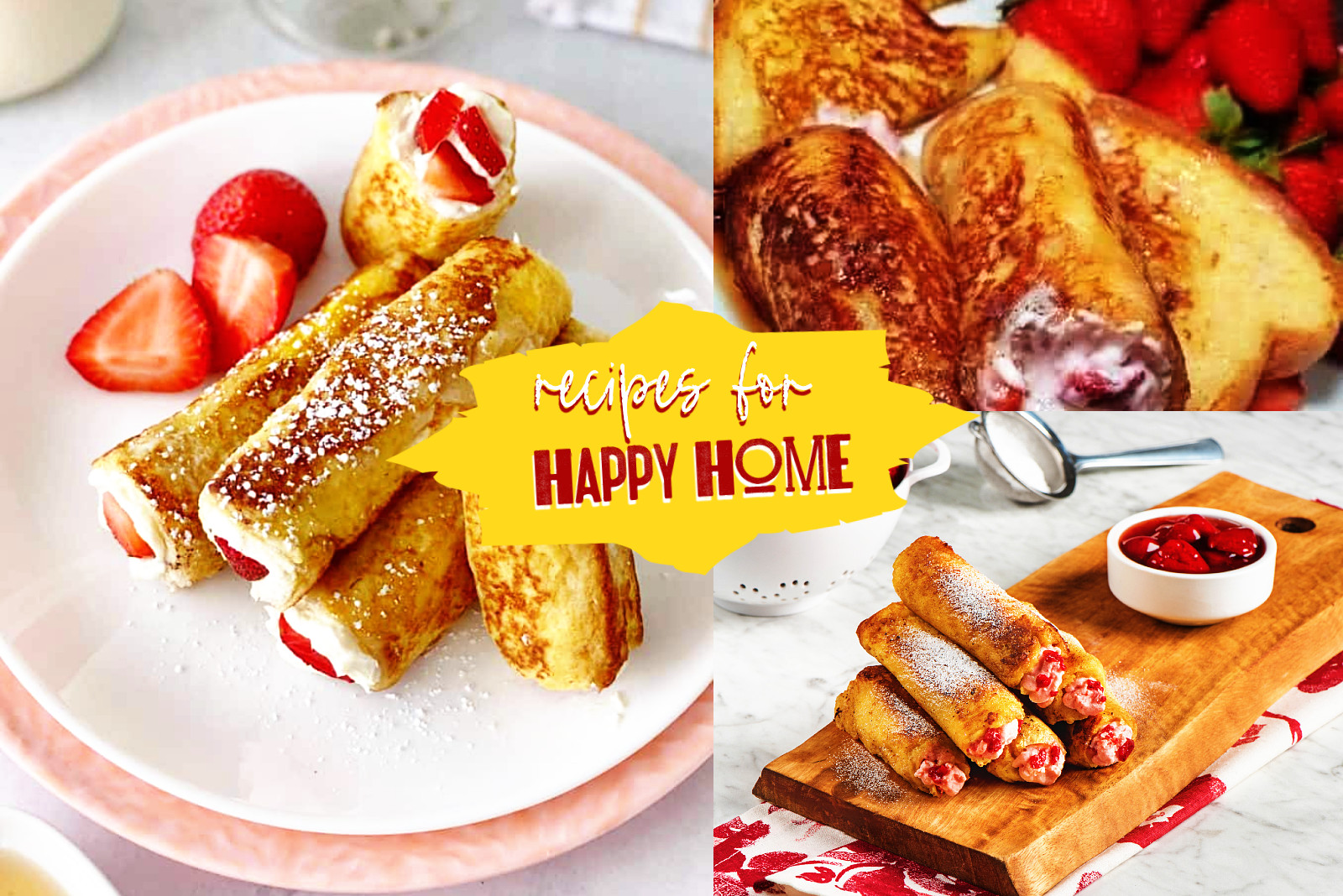 Strawberry dish Roll Ups
Ingredients
 eight slices egg bread, 3/4 inch/2 cm thick
 2/3 cup (150 ml) cream cheese cheese
 1/3 cup (75 ml) smith's strawberry pie filling, divided
two eggs
2/3 cup (150 ml) milk
two tbsp. (30 ml) butter, divided
 one c. powder sugar
 a pair of tbsp (30 ml) sirup
*Preparation
Using a kitchen utensil, roll out every slice of bread to concerning 1/8 in. (three mm). Stir cream cheese with three tbsp. (forty five ml) strawberry pie filling.
Spread one tsp cream cheese mix on one facet of each slice bread. Roll every slice to create a good roll. during a shallow dish, whisk the eggs with the milk. Dip the rolls within the egg mixture and switch into a layer.
Heat one tbsp. (fifteen ml) butter during a giant non-stick cooking pan over medium heat. Bread rolls, in batches, flipping, for four minutes or till golden on all sides. Repeat the method with the remainder of the butter and also the rolls.
Transfer to a serving plate and sprinkle with granulated sugar. Add sirup with remaining hotcake filling and pour over.