recipes
Cream Cheese and Chicken Taquitos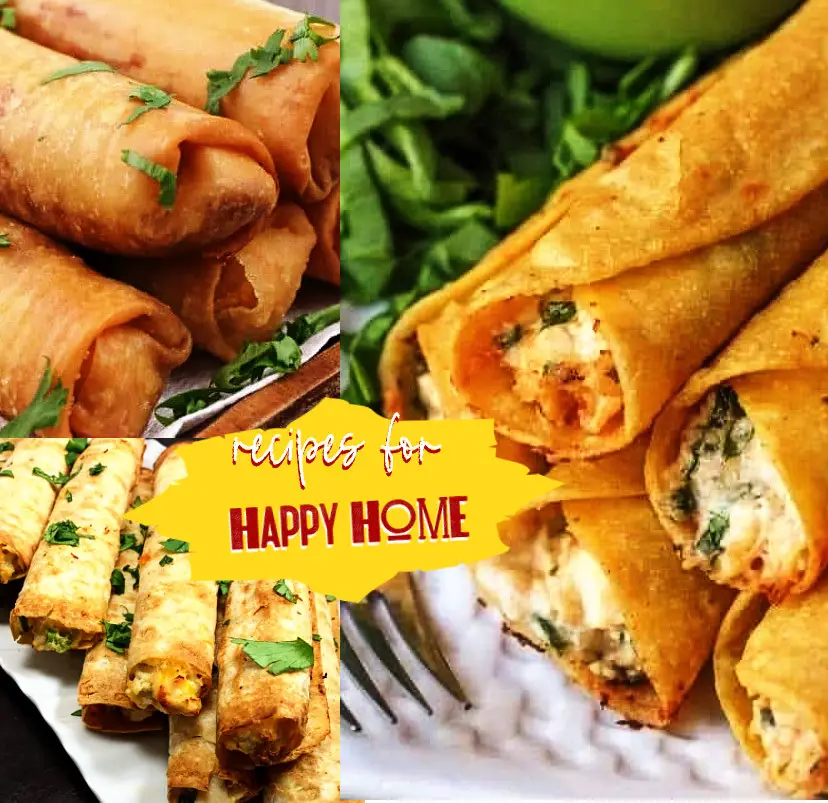 Ingredients:
3 cups chicken grilled and sliced
6 oz cheese softened
1/3 cup soured cream
1/2 cup condiment
1 one/2 cups colby jack cheese
1 one/2 cups baby spinach shredded and stems removed
12 half dozen in. corn tortillas
vegetable or oil for sauteing
 Instructions:
Heat ½" oil during a sauce pan on medium heat. during a massive bowl combine along the chicken, cheese, sour cream, salsa, co-jack and spinach. Add salt and pepper to style.
Once oil is hot enough (place turn in pan, above oil, to feel heat), add a couple of tablespoons of chicken/cream cheese mixture to the middle of a flapcake and detached. Roll up and set seam aspect down in oil victimisation device. Cook till golden brown .
Repeat till all the tortillas ar stuffed, rolled and deep-fried. assail paper towels to empty.
Serve heat and ENJOY!